Special Educational Needs and Disability
Welcome to Sheen Mount Primary School. We are a large, inclusive school committed to ensuring that all children have equal access to outstanding teaching and learning, irrespective of their starting point. We have high expectations for all our children and engage with a range of professionals to ensure that those children that face challenges are supported effectively and aspire to achieve their personal goals.
SEND Information Report
SEND Information Report 2022-3
Sheen Mount Accessibility Policy
The school's accessibility policy is located on the website's Policies page.
Useful links
For more information about what support and advice is available from Richmond please visit their local offer on www.richmond.gov.uk/send
Kids, a local voluntary sector organisation, delivers the Parent Partnership Service and provides free, impartial, confidential, advice, support and options around educational issues for parent/carers who have children with special educational needs or disabilities. Please visit their website by following the link below:
www.kids.org.uk/richmond-and-kingston-sendiass
Learning Resources for parents of children with SEND
The DfE has worked with a range of other organisations to create extra resources for parents of children with SEND:
Curriculum materials are also available: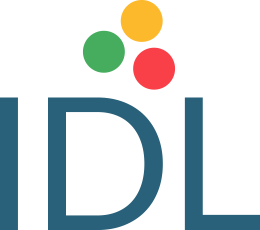 is a specialist software program, designed to deliver highly effective literacy and dyslexia intervention. Owned by the awarding body Ascentis, IDL succeeds with both children and adults who have difficulties with reading and spelling. The success of the IDL system has been proven in schools and tuition centres, around the UK and overseas, for over 30 years. The website link can be found here: https://idlsgroup.com/
We are committed to supporting our children to be confident learners, and where there are barriers to their reading, spelling or numeracy we want to address these difficulties as quickly and effectively as possible. We believe the combination of quality first teaching and targeted intervention will help to build the child's self-esteem and attainment in these core areas of learning. IDL will form one piece of this jigsaw of learning.
If it has been suggested by your child's class teacher/s that they may find this a helpful intervention for literacy and/or numeracy please see the parent guides below for more information. Included in the package is home access, using your child's username and password created by school.