Phonics and Early Reading
Phonics and Early Reading:
Intent:
At Sheen Mount, we are passionate about supporting all children in becoming confident and enthusiastic readers and writers. We aim to develop each child so that they are able to read with fluency as well as develop a love of reading that will stay with our children all their lives. Being able to read is the most important skill children will learn during their early schooling and has far-reaching implications for lifelong confidence and well-being. Early reading skills and phonics is fundamental in giving children the skills needed to enjoy and access their learning and the wider world around them. The learning of phonics is the beginning of children's body of knowledge, skills and understanding that are an essential part of learning to read. Phonics is the process that is used to help children break down words into sounds (segmenting) and put sounds back together to read words (blending). It helps with building letter and word recognition. In order to read and understand texts children must learn to recognise/decode the words on the page. Good quality phonics teaching allows the child to be secure in the skills of word recognition and decoding which allows children to read fluently. Children further learn to segment words to support their spelling ability, making phonically plausible attempts at spelling words. We aim to teach high quality phonics to ensure the children have the best start possible in reading and writing. By the end of their time here at Sheen Mount, our pupils will be able to read fluently and confidently, enjoy reading for pleasure, and they will have developed higher order reading for meaning skills.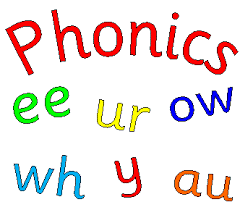 Implementation:
Our approach to early reading:
At Sheen Mount, we adopt synthetic phonics as the prime approach to teaching children early reading. We have previously based our high quality phonics provision based on a document called 'Letters and Sounds' created by the DFE. At Sheen Mount, we are always thinking about how best to continue to support our children's learning and as part of our school vision to always strive for excellence, I am pleased to announce that we have made the decision to use a new phonics programme called 'Little Wandle'.
Introducing 'Little Wandle':
Little Wandle is an exciting new development in the teaching of reading and we believe it will continue to support all the children in making progress and developing key early reading skills. It is a successful programme that matches our progression of phonics in terms of the phonics phases and it will help us to continue to provide high quality phonics teaching to all children. I look forward to sharing more comprehensive, exciting information about this phonics programme with you all soon. Please also use this link to find out more: https://www.littlewandlelettersandsounds.org.uk/resources/for-parents/
We use phonics as the prime approach to decoding print and lessons are taught every day. Children have an opportunity to practise and apply their phonics and learning is revisited and reviewed so that deeper learning can take place. We follow the structure of Revisit/Review-Teach-Practise-Apply-Consolidate. Lessons are taught following clear termly progression maps that map out the focus sounds and words week on week, phase by phase. Clear links are made to the Early Years Framework and the KS1 Word Reading and Spelling National Curriculum to ensure coverage and so that reading and writing/spelling is developed side by side. This means that children are provided with a structured, clear route to meet the expected standard in word reading and spelling, and they develop their speaking and listening skills too. All children practise oral segmenting and blending skills, apply them to reading words and sentences and develop the grapheme phoneme correspondence with writing. Phonics is also practised outside of lessons and children are encouraged to use their phonics for reading in all lessons so that they have an opportunity to practise and apply throughout the day. In Reception, well-planned continuous provision provide opportunities for pupils to practise and apply their phonics skills and knowledge.
See document 'Sheen Mount Progression of Phonics Phases'.
Please also use the phonics resources below to practise phonics at home and see the document which explains some of the key terminology.
What phonics and early reading looks like at Sheen Mount:
EYFS:
In Reception, teachers start teaching phonics quickly and children are taught phonemes from Phase 2 and progress to applying their phonics in Phase 4. This involves learning discrete sounds using songs, actions, games and a range of multi-sensory activities. Children learn to segment and break up a word before blending the sounds back together to form the word. They use strategies such as sound buttons, beans and sausages and counting sounds to segment and blend words. Children also begin to learn 'exception words' which are words that are not decodable. These are sometimes referred to as 'tricky' words.
KS1:
In KS1, children continue to use a range of activities to develop their phonic knowledge and have a discrete lesson every day. In Year 1, children are supported in their transition and revisit/consolidate their learning from Reception by consolidating their recognition and reading of phase 3 phonemes/words and phase 4 words. They then move on to new graphemes in Phase 5 where there are different ways of representing the same phoneme. For example the 'a' phoneme is written as 'ai, ay, a_e'. They move from the 'simple code' to the 'complex code'. The children develop their reading of Year 1 'exception words'. In Year 2, children revise what they have learnt the previous year before spending time on phase 5 graphemes, looking at alternative pronunciations and spellings in more detail. They not only go over the reading of words with phase 5 graphemes but investigate patterns and rules and focus on the spelling of these words. They continue to spell by making phonically plausible attempts and spell more accurately. They investigate and explore spellings, tenses and other elements of the spelling and grammar national curriculum. Children learn to read and spell Year 2 'exception words'. Phonics support continues in Year 3 for those who have not yet met the expected standard.
Changes to reading scheme books:
Previously, we have issued reading scheme books based on COLOURED bands. With the important changes that the DFE are making to early reading and phonics and in always thinking about the best way in which to support our children, we will be changing our reading scheme books and how they are issued to children.
Books will now be matched to the progression your child is learning in their phonics lessons. In this way, we can ensure children have the opportunity to practise and apply their phonics knowledge and skills even more closely and successfully, and it will help us to better support children's personal phonics and reading journey. We believe that in matching books this way, all children will develop confidence in being able to apply the phonics sounds they have been taught at school and allow them to become successful readers.
As we transition into using the 'Little Wandle' phonics programme, we will also be replacing our reading scheme books with newer books that match our phonics progression even more closely.
Interim Changes:
Whilst we transition to using Little Wandle in our phonics and reading approach and whilst we change our reading scheme books, the children will be issued with the following:
1 reading scheme book that is matched to children's phonics knowledge and the phonics progression they have been taught and are learning at school. This book should be used to support children in practising and applying their phonics skills so that they develop into confident, successful readers. This book should be frequently read at home in order to practise and apply the skills we teach and develop in phonics lessons.
1 book from the class reading area that the children have chosen themselves. This book is for sharing and enjoying with an adult because we want children to also develop a love of reading and books. It can also support in developing children's comprehension skills and can be used to promote discussion.