Remembrance and Fossils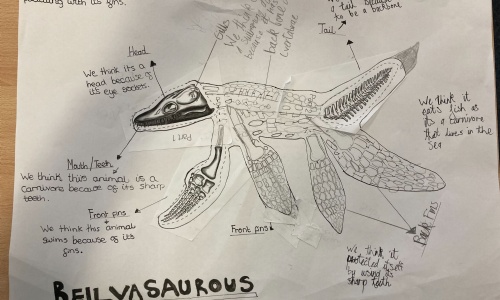 The teachers were incredibly proud of the maturity and sensitivity shown by all of the Year 6 children during their Remembrance Assembly on Armistice Day last Friday.
The children recited their poetry and sang their songs in a way that reflected the sombre and poignant nature of this special day.
In science, we have been learning about fossils and how palaeontologists like Mary Anning have to piece together fossil evidence to create the best representation of extinct species that they can. Here is one of our recreations of a prehistoric animal from evidence that Mary Anning might have collected.