Air Raid Shelter and Microbiology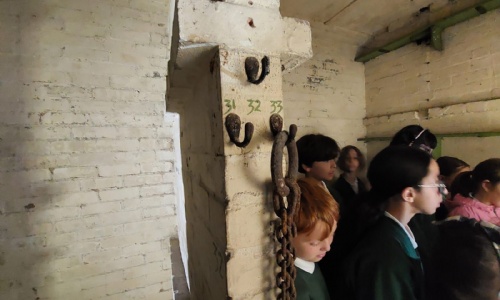 As part of our learning about World War II, Year 6 visited an air raid shelter near to Mortlake railway station.
It was built in 1938 for the residents of St Leonard's Court. The shelter could hold 48 people and its rooms were separated into different parts for men and women. It was considered to be a "luxury" shelter because it had beds, toilets and lighting. It must have been very difficult for the people who had to shelter there for so many evenings with very little to do – at one time the residents had to take refuge in the shelter for 40 consecutive nights.
In our science lessons we are learning about bacteria. We found out that they do lots of important jobs that help us in our everyday lives. Remember that not all bacteria is bad! Good bacteria in our stomachs helps us to digest food and it also breaks down material that is biodegradable. As part of our work, we measured the temperatures of different compost heaps. Why not ask your child what their evidence showed?