Set your pulse racing!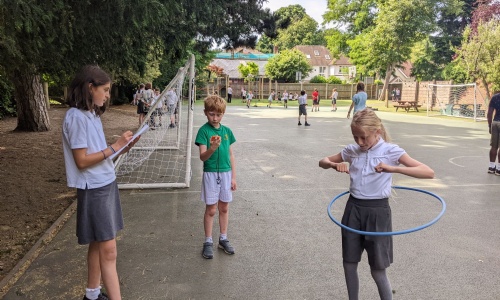 In science this week we have been investigating pulse rates.
We worked in groups to plan a fair test to find out more about the relationship between exercise and our pulse rate. Some children investigated the impact of different types of exercise and discovered that more energetic activities give the fastest pulse rate, while meditation reduced pulse rates below our resting norm. Other groups considered the speed and duration of exercise, while further groups considered whether exercise affect boys' and girls' pulses differently. We recorded our results in a table and drew conclusions from the data.