Springing into Spring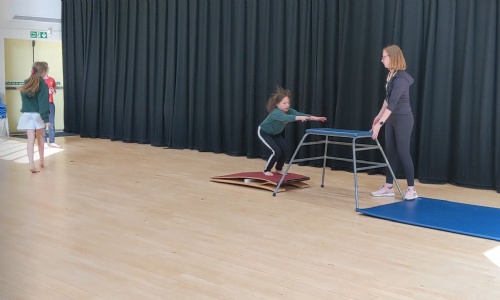 The children of Year 6 have worked incredibly hard throughout their gymnastics unit and this week they were able to combine all of their skills in their final springboard jump.
Across the unit, the children have learnt a range of jumps (including pike and straddle) and they also learnt how to use the springboard safely and correctly. Despite some of the children feeling quite daunted, they have persevered and worked hard to improve.
We wish you all a lovely Easter break and look forward to seeing you in the Summer Term.