Get on your bike and ride!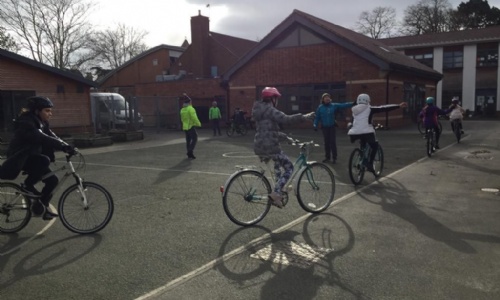 This week, the children of 6AD and half of 6S completed their Bikeability training. This course has given the children the skills and confidence needed to cycle safely on the road.
Despite the wind on Monday, the children were able to complete their initial assessment in the playground before heading out onto the roads. We have been really impressed with the focus, resilience and determination of the children and they should be proud of the badge and certificate of attendance they have been awarded on completion.
Next week, 6H will begin the course.