Everybody Salsa!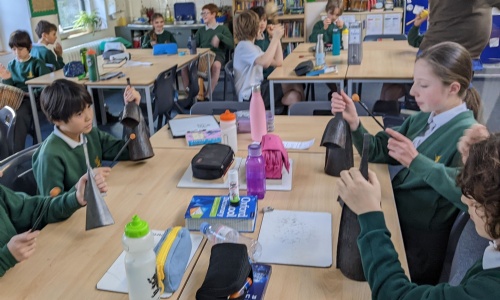 This week, the children have been very excited to start learning about salsa music. Salsa originated in Cuba and we discovered that salsa means 'sauce' in Spanish, which is rather appropriate as many countries have since added their own 'flavourings' to this style of music.
Sharing the knowledge and understanding of the musicians in Year 6, the children created their own ostinati (repeated patterns in music) by first clapping rhythms and then using percussion instruments. We were very impressed that the children were able to create a rhythmic ostinati in four parts.
Why don't you play some salsa music at home and listen out for the ostinati!