Website designing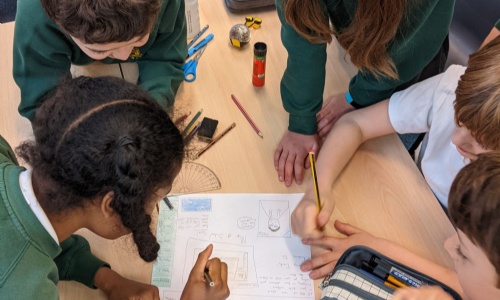 In our computing lessons, we are learning about internet communication. We have learnt that a search engine makes an index using a program called a 'web crawler'. This automatically browses the web and stores information about the pages it visits. Every time a web crawler visits a webpage, it makes a copy of it and adds its URL to an index. Once this is done, the web crawler follows all the links on the page, repeating the process of copying, indexing and then following the links. It keeps doing this, building up a huge index of many webpages as it goes.
We then looked at how search results are ranked. We learnt that pages with relevant search words in the URL or heading are likely to be higher up the results list. We also found out that the more other websites link to yours, the higher it ranks your site in a search.
Using this knowledge, we designed our own Sheen Mount website. Have a look in the computing folder to see examples of our work.