Last week before Half Term!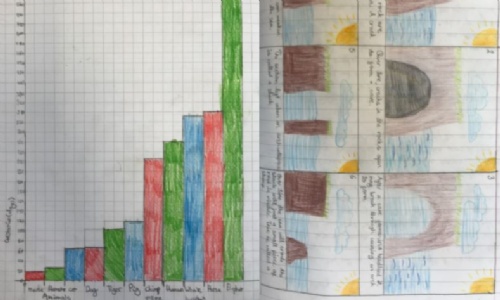 What a fantastic final week before Half Term! We continued our learning of life cycles in science as we learnt about the gestation period of mammals. The children were able to interpret data and use this to create a bar graph which we then analysed and subsequently discovered that an elephant has a gestation period of around 22 months! We also finished reading our class text, Journey to Jo'burg, which centres around 2 children as they navigate apartheid in South Africa. The children subsequently wrote a diary entry as the character, Tiro, which retold the events of one of the chapters.
We hope you all have a fantastic Half Term and are looking forward to seeing you when we are back!