Anglo-Saxon Art and Approximating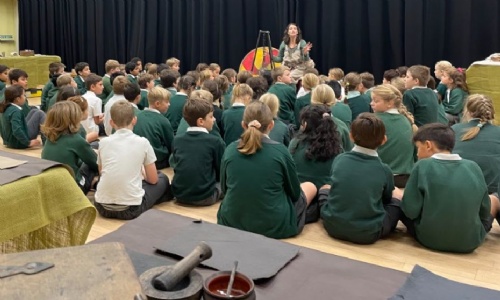 Last week, we enjoyed welcoming a visitor to our school for our Anglo-Saxon day. The day helped to reinforce our learning about what life was like in Anglo-Saxon times. The children took part in many creative activities including: an archaeological dig, illumination writing, making medicines with herbs, candle making, making ink and writing with a quill. Thank you so much to the parent helpers who joined us for this wonderful day.
In maths, we have started our new topic, addition and subtraction. We have been learning how to estimate and approximate answers to calculations by using our understanding of rounding numbers.
We have completed our narrative writing inspired by the Lost Thing and have been really impressed with the imaginative endings the children have written.
In science, we have been learning about the phases of the moon - when you look up in the sky tonight, you should see a waning gibbous!
Please enter some content for your news story here.