Astronauts in training!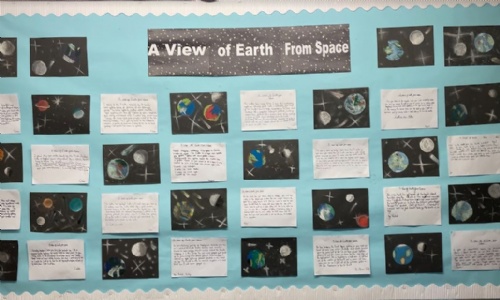 Last week the children launched into our Earth and space science topic with some astronaut training!
The astronaut training involved memory, communication and reaction tests - some of which can be seen in the following images. This week we have enjoyed reading our new core text 'The Lost Thing' by Shaun Tan. We have discussed hidden meanings within the story as well as looking at the impact music can have on a film, while studying the short animation of the book. We have started to generate vocabulary for our first piece of writing. In maths we have been building on our knowledge of place value as well as enjoying our weekly arithmetic lessons with Mrs O'Brien. We are looking forward to our visit from the Science Dome tomorrow - look out for this in the next newsletter!