Times Tables, Swimming and Programming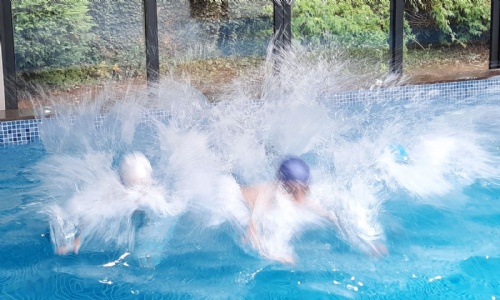 Year 4 children have impressed us all this week with their times tables knowledge as they have completed the government's Multiplication Tables Check. We ensured that each child was able to do their best by providing a calm, quiet room for them to do the online test. The children do not get given their results but we could see that they all performed brilliantly. Read more to find out about all the more exciting learning we have been doing this week.
The children are enjoying their regular swimming lessons this term. They swim in groups and when they are not in the pool, they are busy in the classrooms using our chromebooks to improve their programming skills. We feel very lucky to be able to continue our computing curriculum with these new resources.
In history, we have started our Tudor topic. This week, we used enquiry skills to look at a range of evidence to make our own interpretations of what Henry VIII was like. We worked in groups and below you can see some of our thoughts. Look at the portraits of Henry VIII; What do you think these portraits tell us about Henry VIII?