Who needs Google Maps?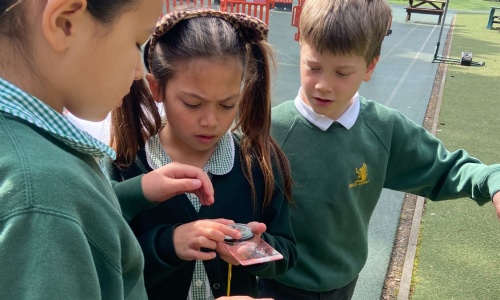 As part of the Geography curriculum, Year 4 have been learning about the 8 points on a compass and how to plan a route.
At Juniper Hall, we used maps as part of an orienteering game. Back in school, we have practised using a compass and become familiar with compass points and giving directions. We went outside into the school grounds and in teams the children had to plan a route from a starting point to a final destination. Here you can see them doing some great team work whilst plotting their route. We can now give you directions to get from the swimming pool to the field and for other routes around the school. However, if you are driving out of London this holiday, we recommend you stick to your sat nav!