Super Soapboxes!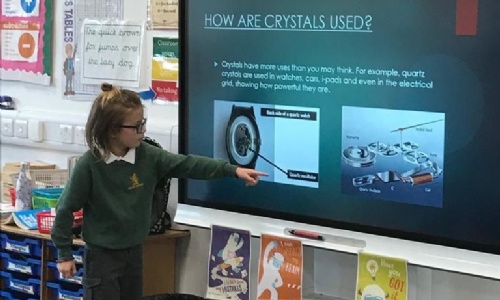 Every Friday, we absolutely love hearing the children's fantastic soapbox presentations.
The Year 4 team want to take this opportunity to say a huge WELL DONE to all the soapbox presentations we have had so far in Year 4. Each week, we all look forward to hearing about the children's special interest. It's wonderful to have such a range of topics from Space to Sports and Mathematics to Magic. We have been really impressed by the children's confidence and clear speaking as well as their ability to answer questions about their topic. The presentations are so carefully put together, some with film clips and music, and it is always interesting when they bring items from their collections.
We can see that an incredible amount of work goes into researching and creating the presentations so thank you for all the parental support. We look forward to the upcoming soap boxes!