Happy and sad endings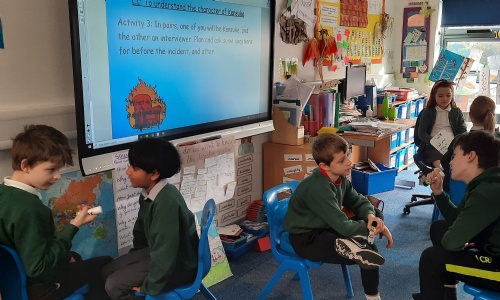 We have reached the end of our core text, Kensuke's Kingdom. An emotional roller-coaster of a book with an equally emotional ending (I won't give it away but do ask your child to explain why it is both happy and sad). The children have written their last piece of work based on this book which documented the change in the relationship between our two main characters. Read more to find out about other learning from this week and to get a hint of what we will be writing about next week...
In science, we have continued with our Sound topic and have been investigating pitch and volume using instruments and rubber bands. In history, we learned about when, why and how the Romans invaded Britain and in French we have learned to say the days of the week. All this plus working with decimals in maths and learning how to stay safe in PSHE.
Watch out 007, as next week Year 4 will become secret agents.