Juniper Hall
We have some very tired children and adults in Year 4 today after our amazing adventures at Box Hill yesterday.
We were lucky to have dry weather for our much anticipated long day at Juniper Hall. The children had an amazing time learning and having fun in the fresh air and open space of the beautiful grounds of this Field Study Centre at Box Hill. They all completed 3 main activities: investigating the habitats of invertebrates which included pond dipping, using nets to catch low flying creatures and hunting under logs; orienteering using ordnance survey maps and shelter building.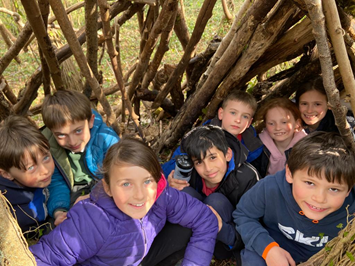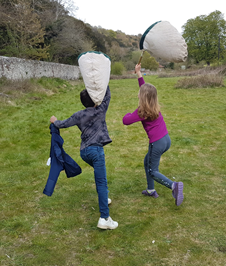 It was wonderful to watch the children thoroughly enjoying all activities, using up lots of energy as they ran around following maps or searching for the best log for their shelter. They displayed great teamwork in these tasks and were very proud of their achievements.
The day rounded off with dinner and a story round the campfire with the final treat being toasting marshmallows before the journey home to Sheen.