Science/ Design and Technology and English combined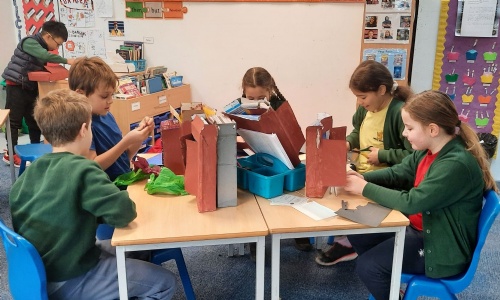 The snow has thawed in Narnia and Father Christmas has visited Peter, Susan and Lucy so the White Witch's magic must be weakening. It looks like Year 4 will be able to celebrate Christmas!
Today, the Year 4 children will be bringing home their D and T projects to complete. They have transformed humble cereal boxes into beautiful wardrobes which open to reveal a snowy scene from Narnia. They will also bring home an envelope containing the components needed to create a circuit with a switch allowing the lamp post to light up. They are planning to teach their parents how a circuit works; please help them with the fiddly bits.