Developing Independence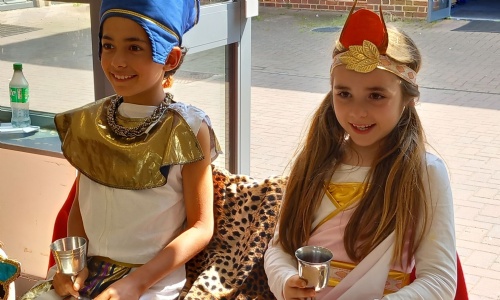 What an incredible few weeks we have had in Year 3. Highlights include dressing up as Egyptians and spending a whole night at school!! First, the Ancient Egyptian day was filled with activities which may have taken place in a marketplace 3000 years ago followed by a 'feast' where the children performed dances and drama for the Pharaoh and Queen. Many thanks to the parent volunteers who worked so hard all morning running the stalls.
Friday night the children returned to school where they enjoyed orienteering, campfire singing and eventually some sleep before an early rise for breakfast. It was lots of fun for all and we were very impressed with the children's growing maturity and independence. (The teachers are still recovering....)
Please enter some content for your news story here.