Plants, Podkin and Packaging!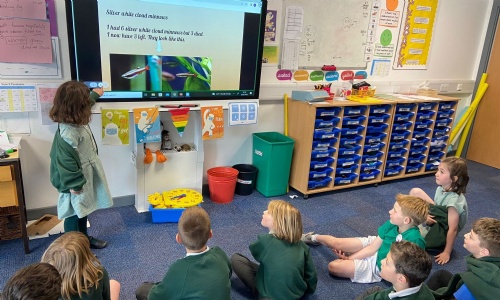 Year 3 have had a great week this week. Have a look at some of the things we've been getting up to...
Year 3 have been super scientists this week while investigating the elements plants need to grow healthily. We are still observing plants each week which are missing one of the elements a plant needs to survive. We have also started a celery experiment to observe what happens when food colouring is put into the celery's water.
Here is a 'before' and 'after' photo: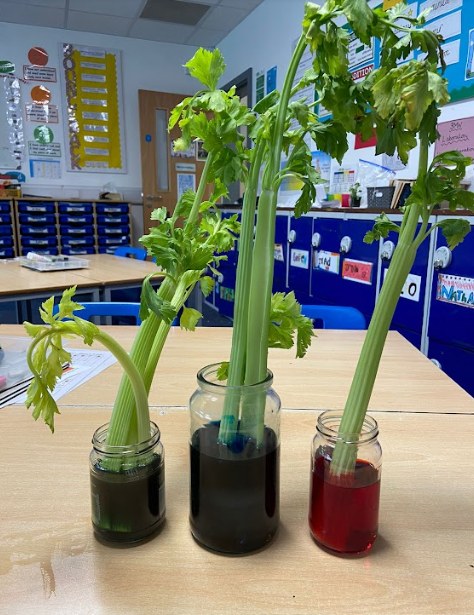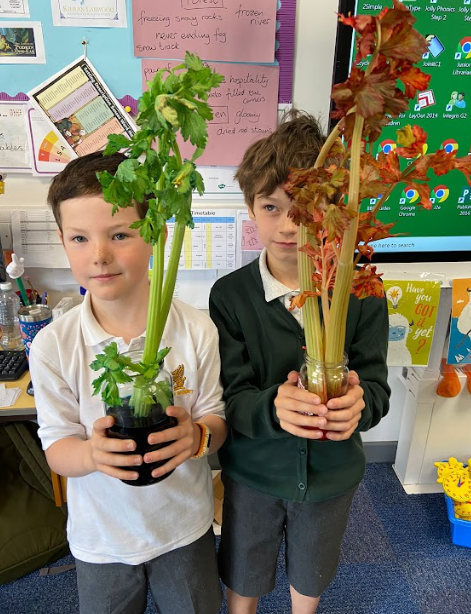 In English, we have been continuing our adventure story 'Podkin One-Ear' and have written some fantastic setting descriptions. We have also been looking ancient Egyptian texts while working in our reciprocal reading groups. Today we read about the Rosetta Stone.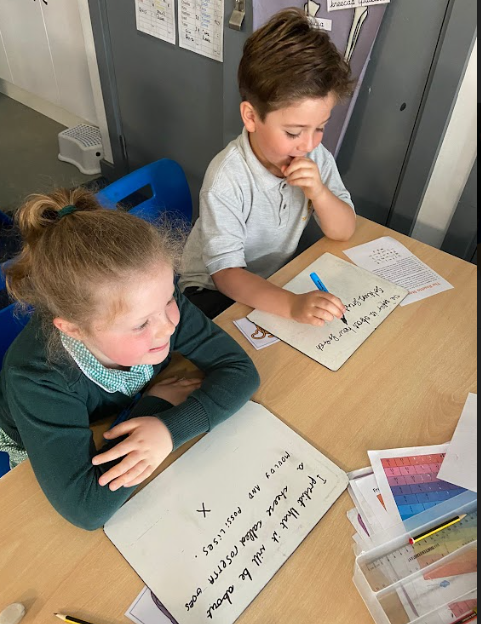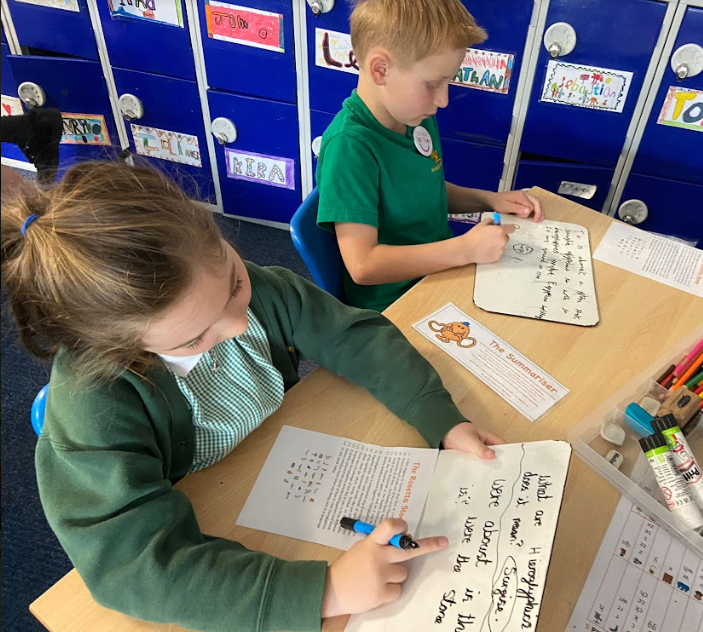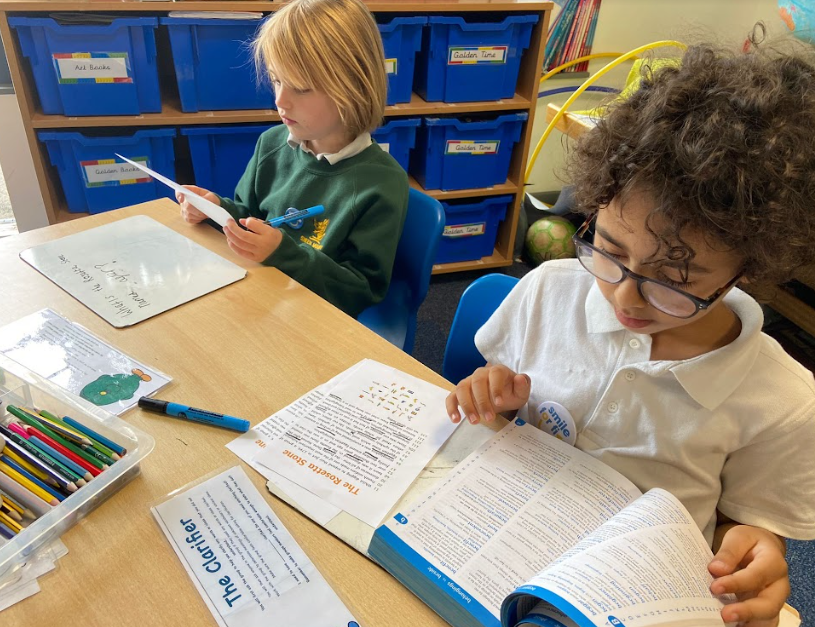 In maths, we have started our new topic of 'time'. So far we have looked at months and years and we have just started telling the time in 5 minute and 1 minute intervals.
In design and technology we have been creating shell structures 'packaging' to contain a sandwich - we have had a lot of fun and been very resilient when creating our 3D nets!