Rainforest Day!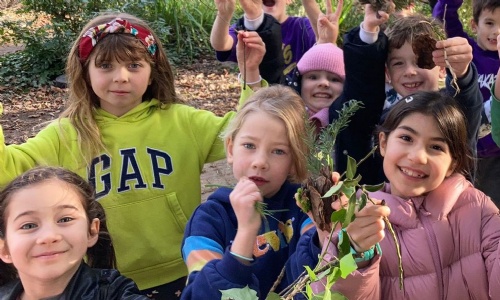 On Tuesday, Year 3 completely submerged themselves in being creative to learn about Rainforests.
The classrooms were taken over with art and craft materials as well as huge smiles and fun. We used our art drawings to design a leaf print and carefully pressed our print shape onto thin polystyrene. Using rollers (and getting a little messy!) we block printed our designs to make beautiful repeat pictures. Using our design and technology skills, we made dioramas of rainforests. This helped us to learn key vocabulary about the rainforest such as canopy and forest floor. Outdoors, we collected leaves and twigs to add to our dioramas.
Also, we read the beautiful story of 'The Great Kapok Tree'. This story tells us about how all trees serve an important role and everyone should think more carefully about cutting them down or destroying them. We all agree that this is a very important message. In groups, we went outside to role-play scenes from the Great Kapok Tree.
Thank you to all the parents who helped collect boxes and resources for this fun day of learning.
Here are pictures from different parts of the day.