Giving change, Google Earth & Gymnastics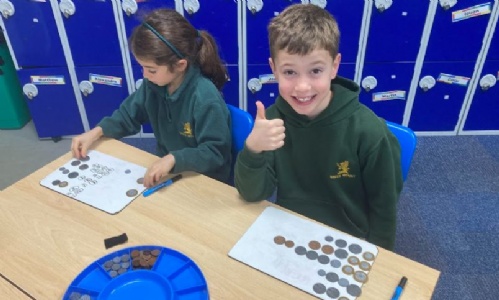 What a fantastic week full of wonderful learning...
This week Year 3 have been very busy learning all about money in our maths lessons. They have looked at the value of coins, how to calculate multiple amounts of money in our classroom cafés and even how to convert between pounds and pence. In our English lessons we have been learning about the features of newspaper reports and we have started writing the introduction to a missing animal report. In geography this week, the children used Google Earth to find the 4 Richmonds around the world and compared some of their geographical features. In gymnastics, the children have worked very hard on their rolls, jumps, shapes and travelling steps to tell a story through movement - they were all fantastic!