The start of our Design and Technology project!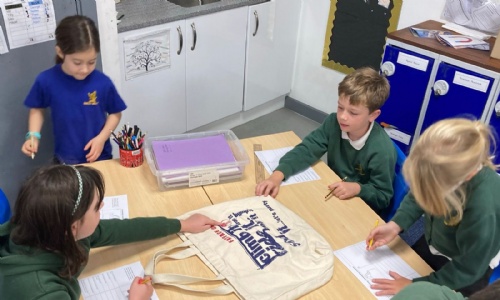 Have you ever thought your reusable shopping bag isn't quite fit for purpose? Do you think you could design one which would be strong as well as comfortable?
Year 3 were very excited to start our design and technology project this week. Over the next few weeks, the children are going to be designing a shopping bag and then making it. This week, the children were given the opportunity to investigate and assess existing reusable shopping bags thinking about their use and purpose and how they could innovate. We look forward to the designing stage and seeing the children's original ideas.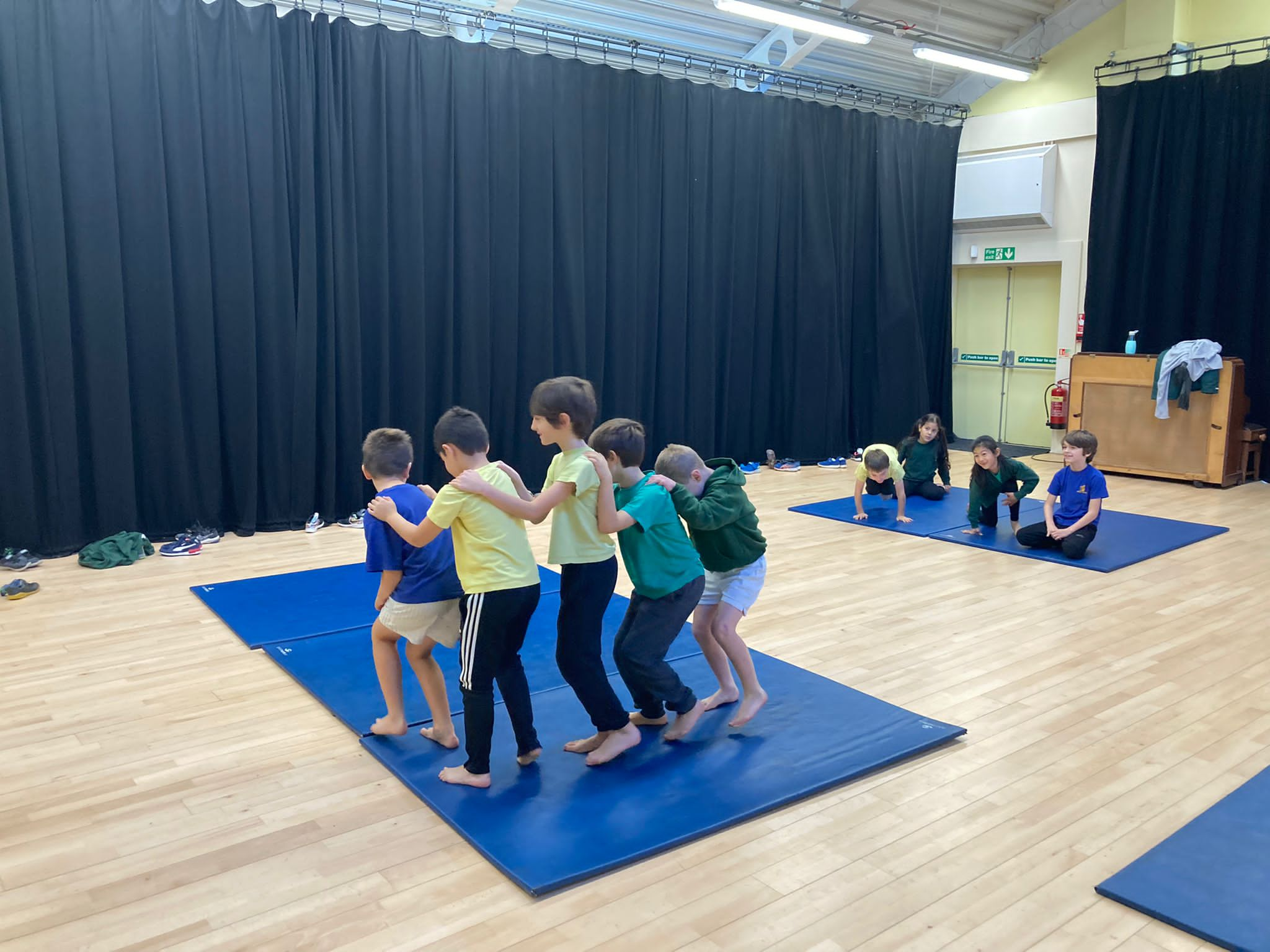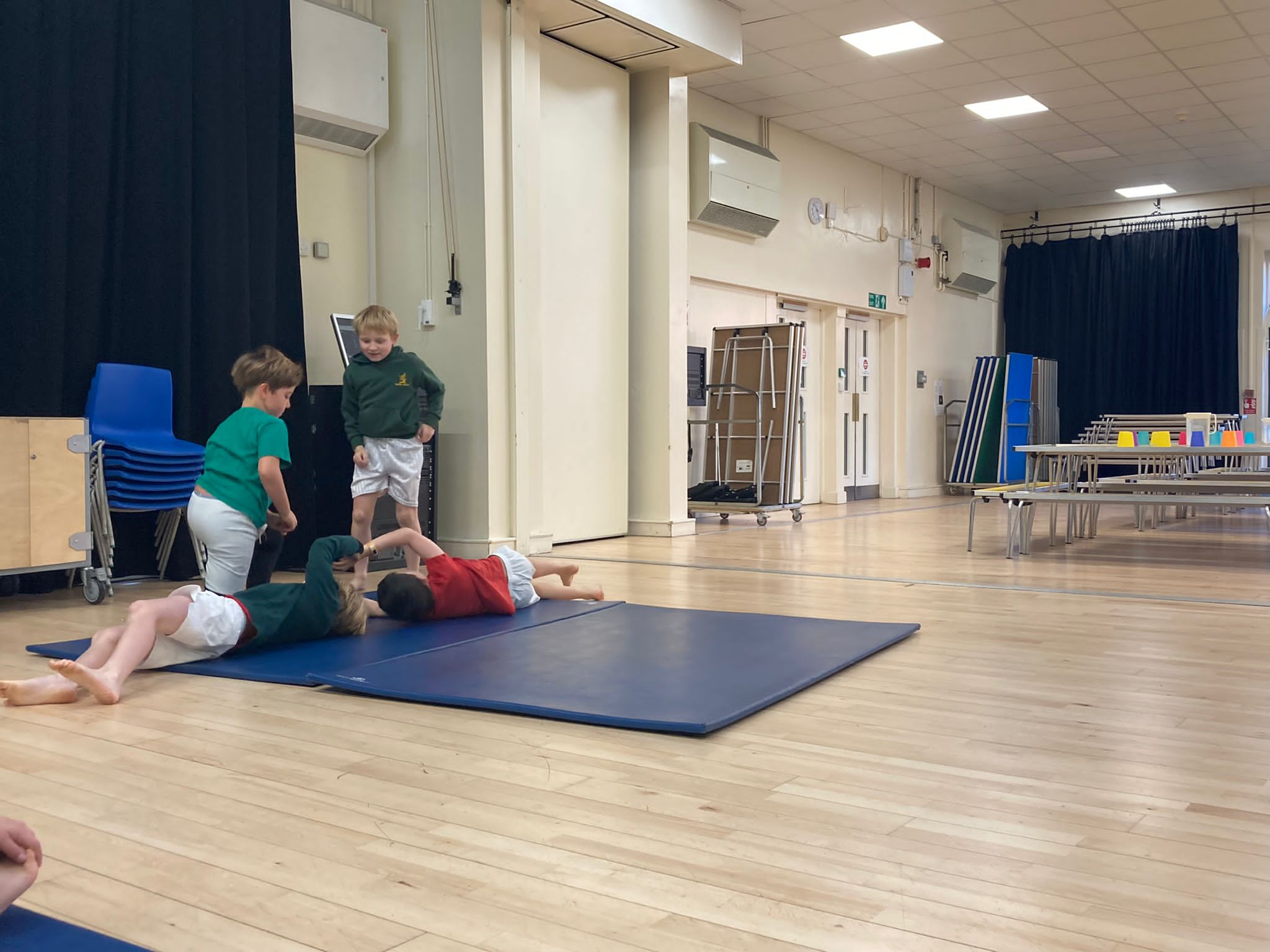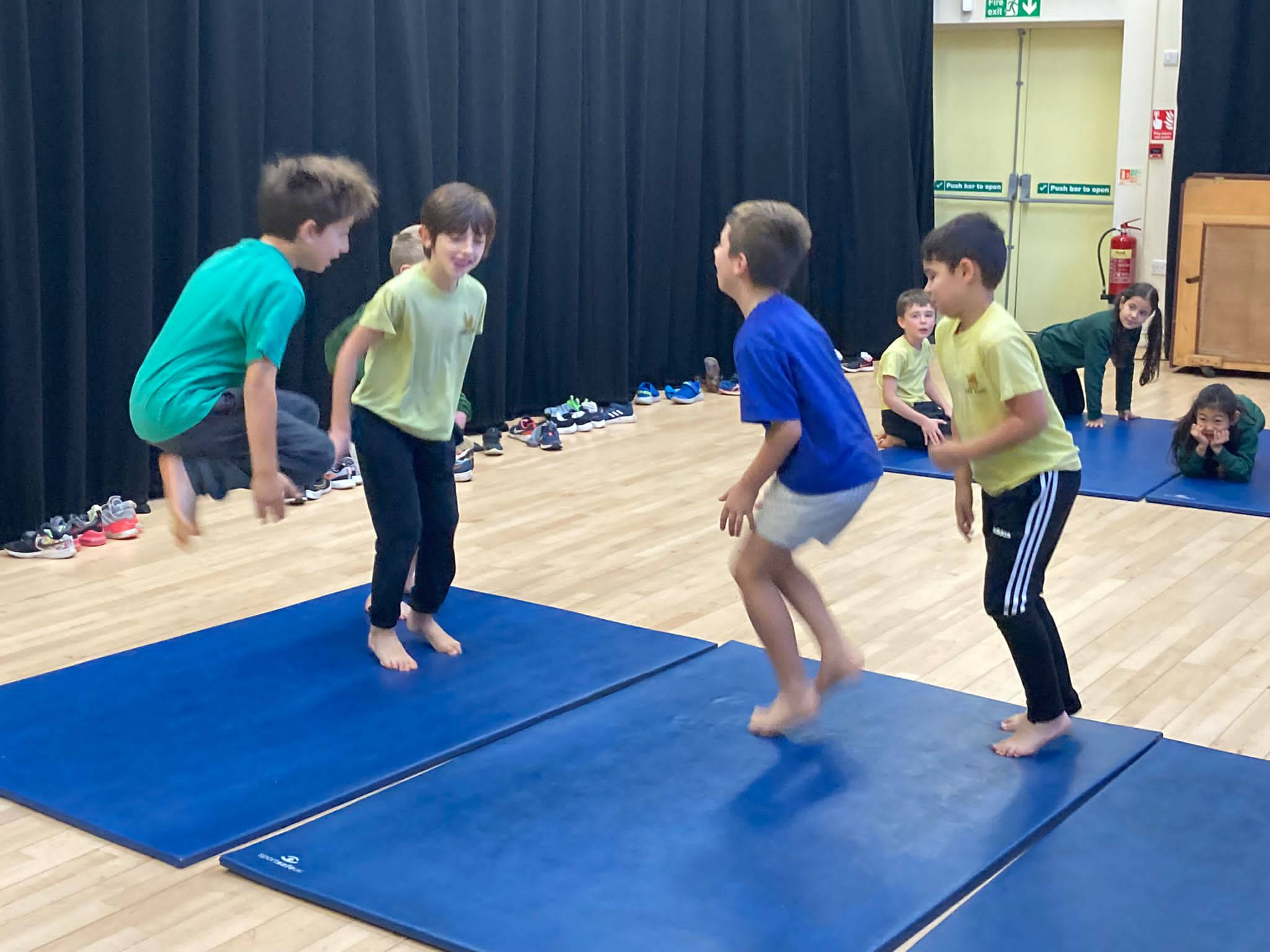 In gymnastics, we have carried on our theme of shapes. This week, in groups of 4s, we created short sequences involving shapes, travelling, steps, jumps and rolls.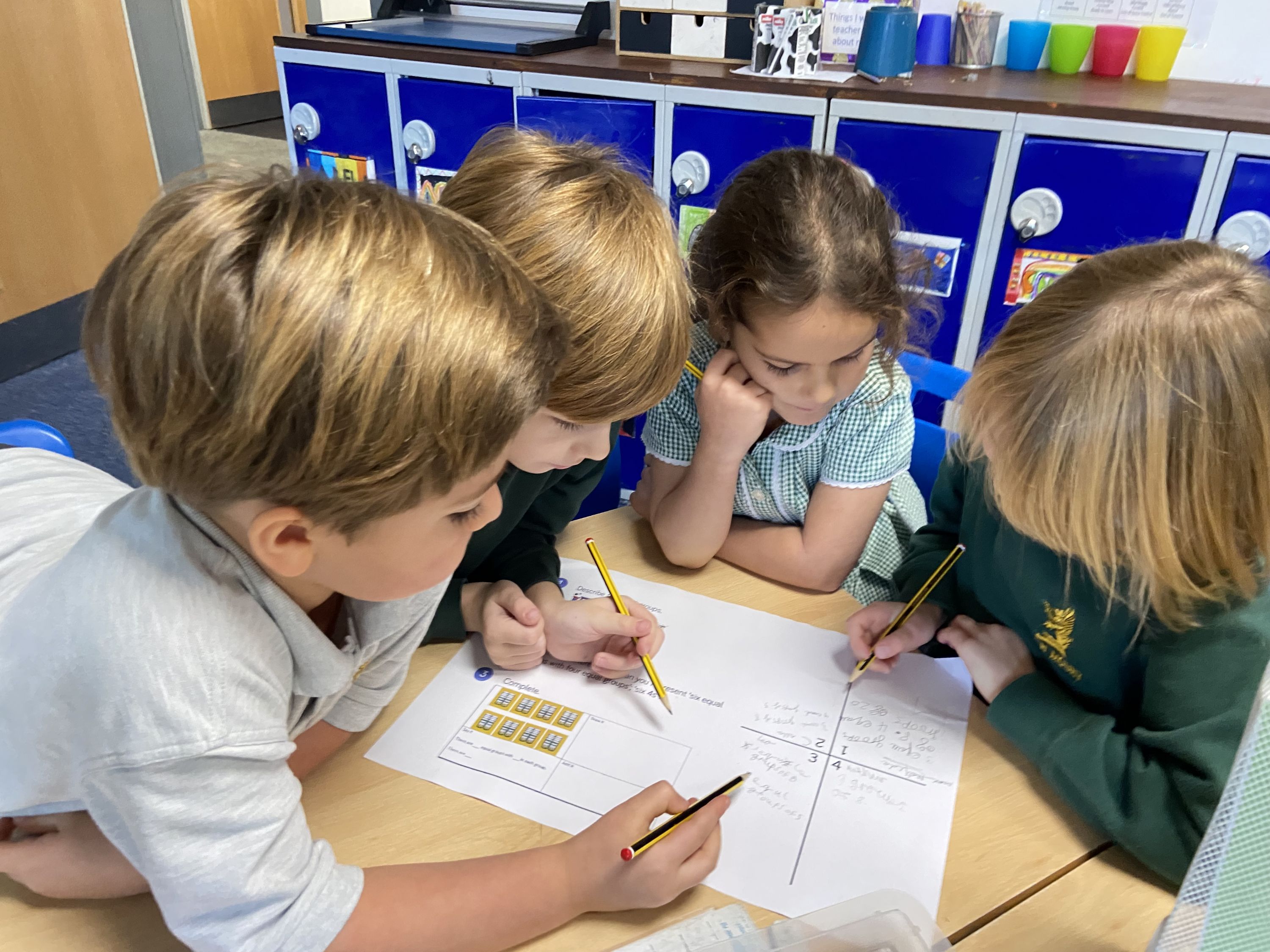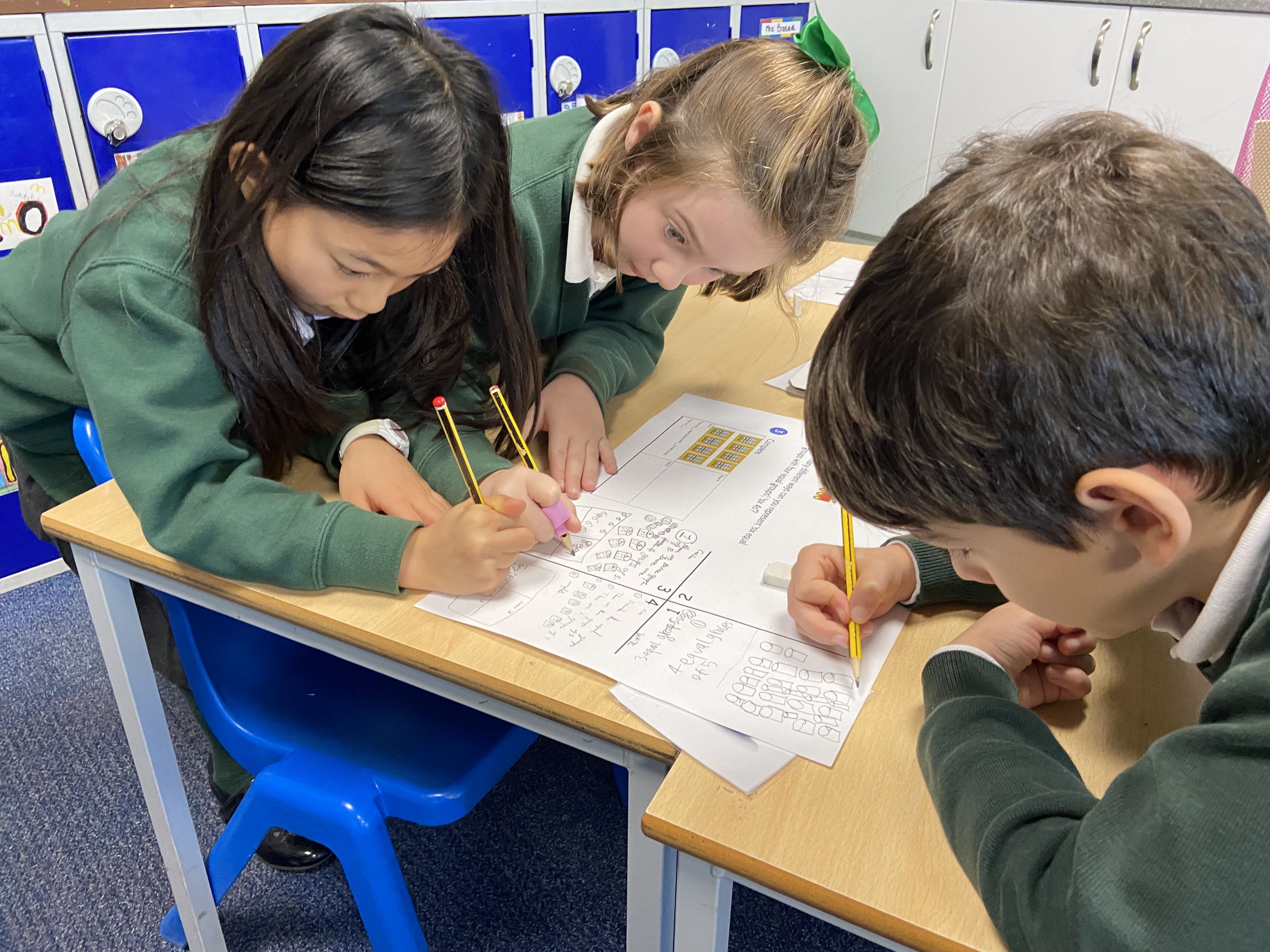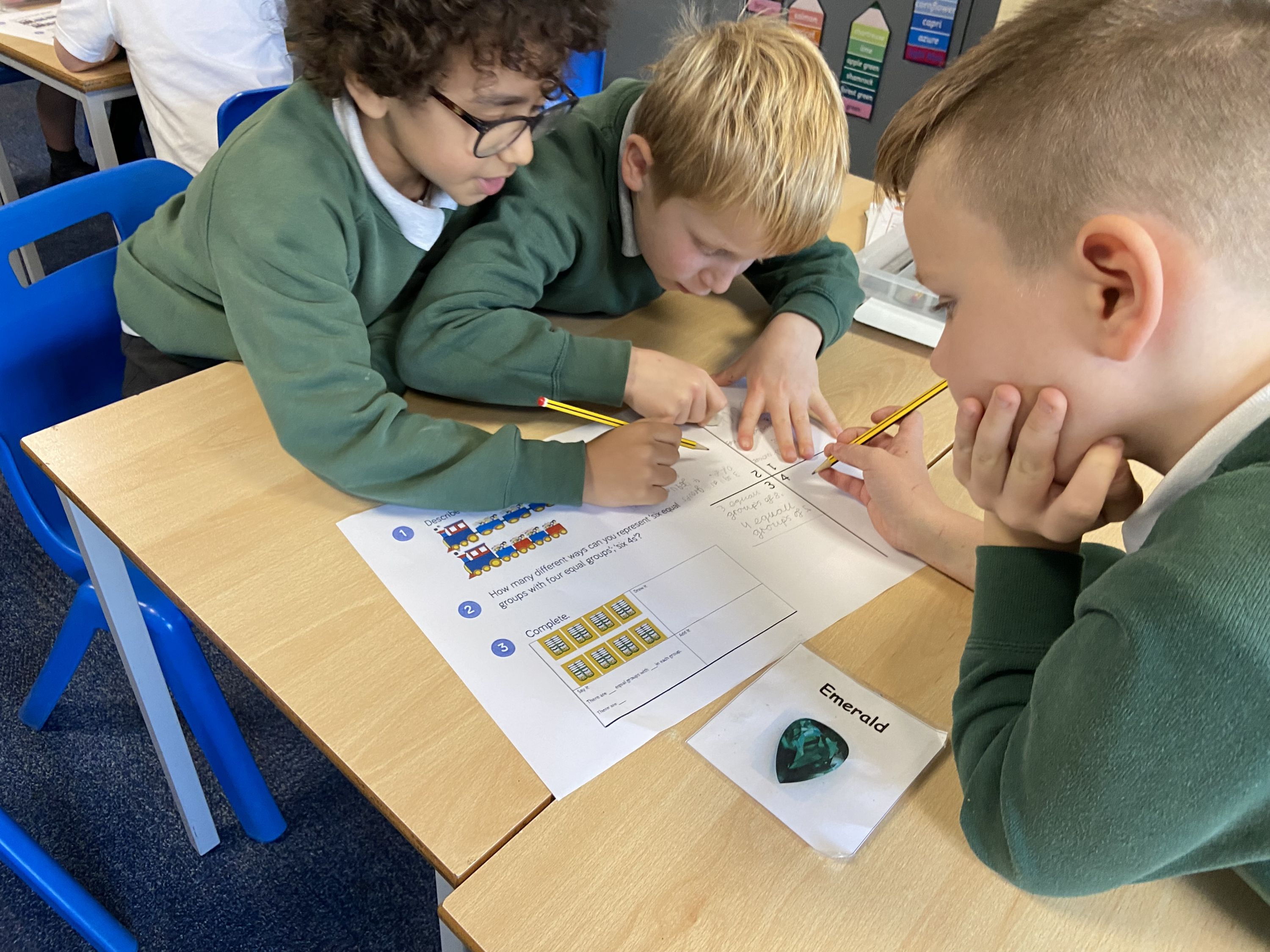 In maths, we have finished our topic of addition and subtraction. This week, we spent some time on reminding ourselves what multiplication and division means by focussing on our 3 times table. In the photos above, you can see the children taking part in a collaborative task where they were using pictorial representations of multiplication. Learning linked to multiplication will help the children with their weekly 'Speedy Tables'. We really appreciate the support from parents in helping the children learn their tables at home. Little and often, is the best way!
Finally, in science we are learning about Forces. Below, you can see some children exploring pushes and pulls. We also considered the force of friction and how friction can affect cars driving on muddy, sandy and icy surfaces.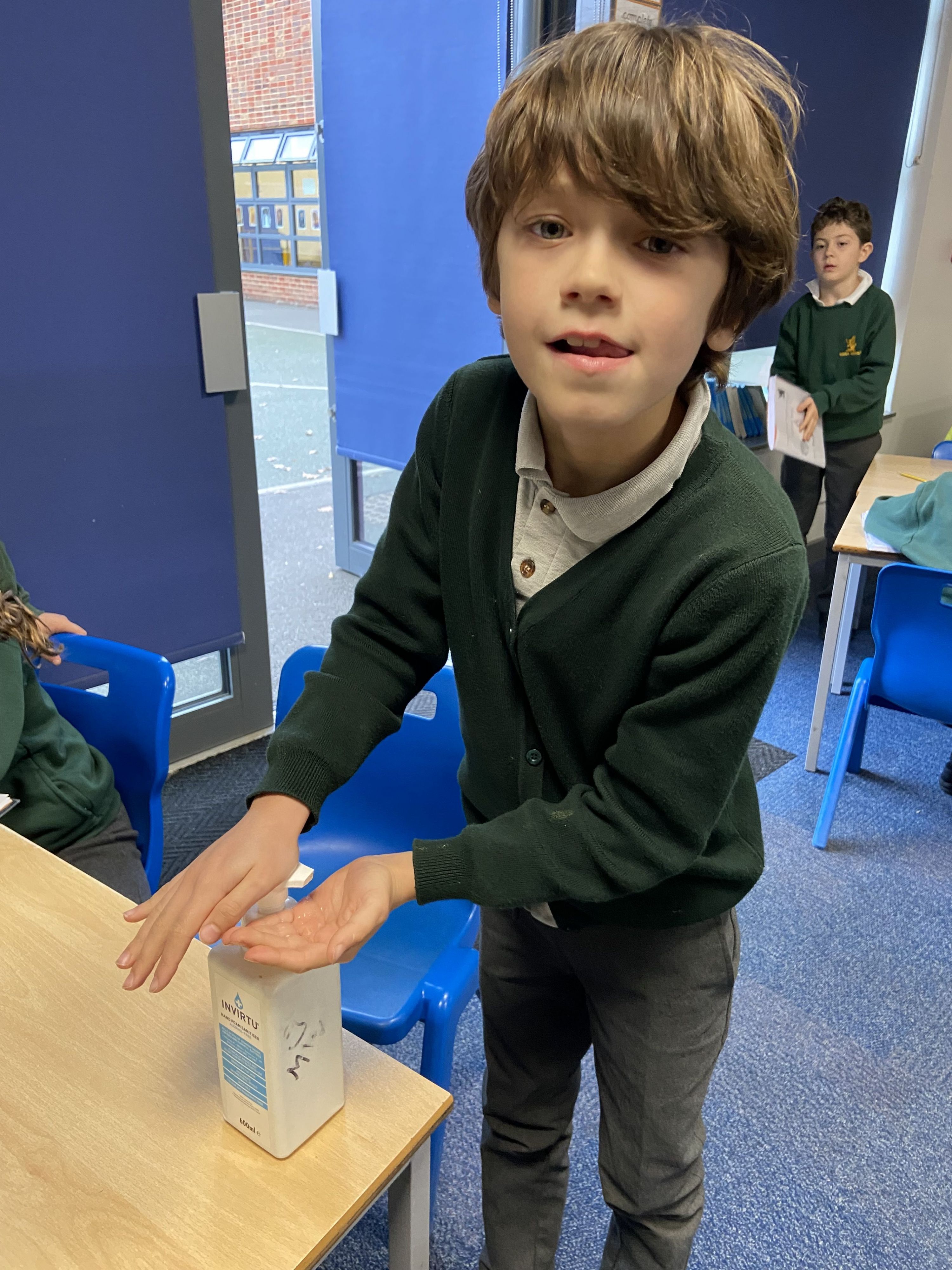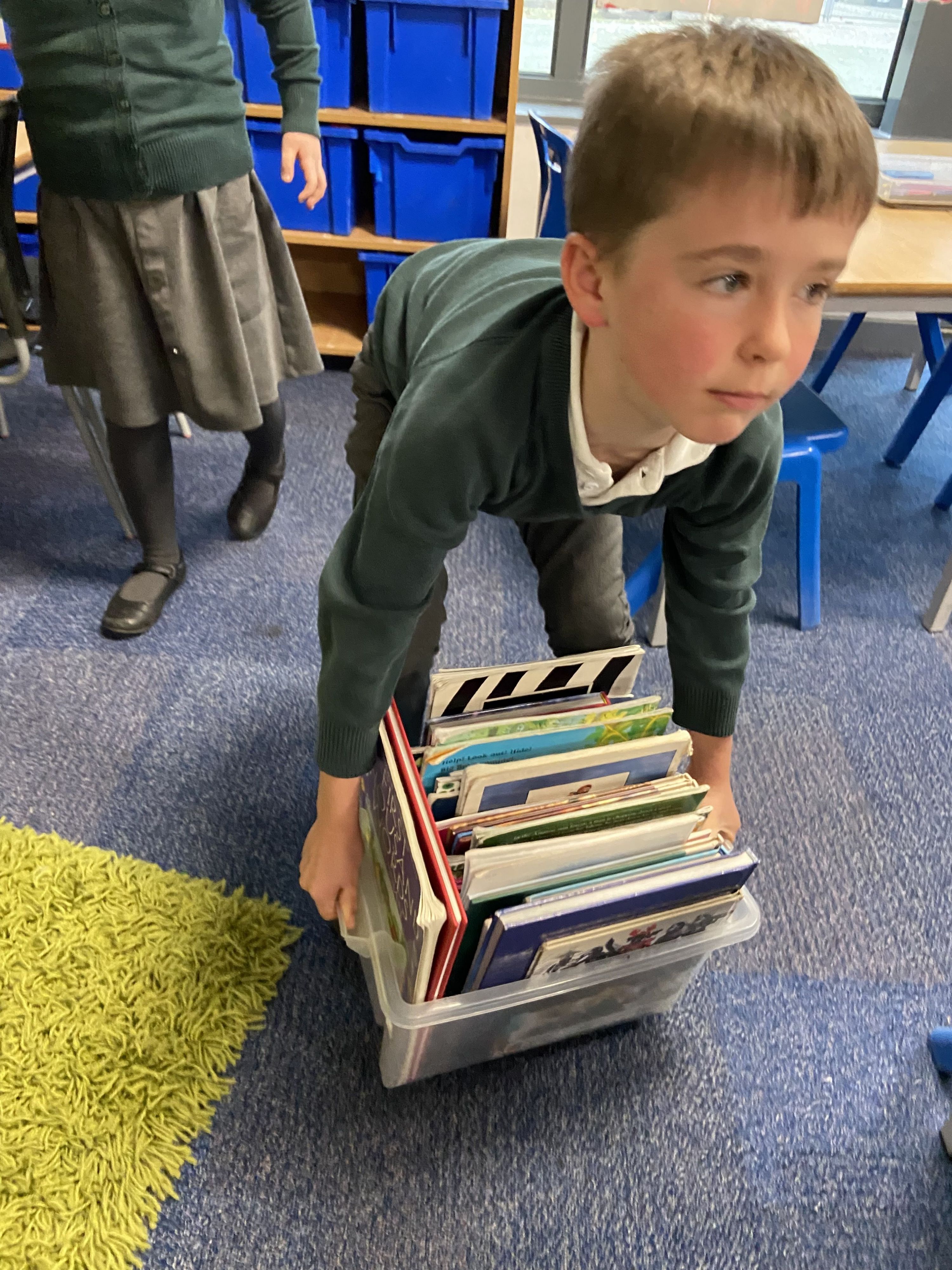 Pushing the hand sanitiser! Pulling the tray! Pulling the box! Pushing the door!