Stig, science and sketching...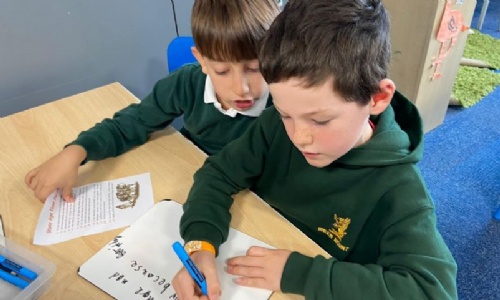 The children have been really busy this week!
This week in English we have been reading our core text 'Stig of the Dump'. The children are really enjoying this book and have written some fantastic character descriptions of Stig. See below for a picture of some children using drama to help immerse themselves into the story to understand more about Stig's character.
We have combined our science topic with our art work this week when we used our sketching skills to sketch rocks. We have also learnt about permeability when we created a practical enquiry to answer the question 'which rocks are permeable?'.
This week we have also introduced 'reciprocal reading' to help the children understand the comprehension strategies needed to be successful readers. We worked on the strategy of 'summarising' this week, while reading a non-fiction text abut Stone Age time periods.