Through the tunnel.....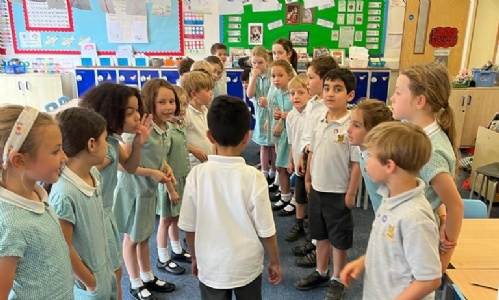 We have been reading 'The Tunnel' by Anthony Browne. The children made brilliant predictions about what could be at the other end of the tunnel. They then took part in drama activities based on their predictions. After that, the children had the opportunity to show us their creative writing and wrote their own stories about where they ended up. We were amazed and excited to read their wonderful and descriptive stories. Well done Year 2! In maths, we have had so much fun collecting information, making tallies, drawing and interpreting tables, graphs and pictograms. We found out about the children's favourite fruit and animals. Throughout the week, the children have been very enthusiastic about our computer lessons where they have learnt to create their own music using Music Labs. We all had very musical classrooms!
Please enter some content for your news story here.