Tour of Edinburgh!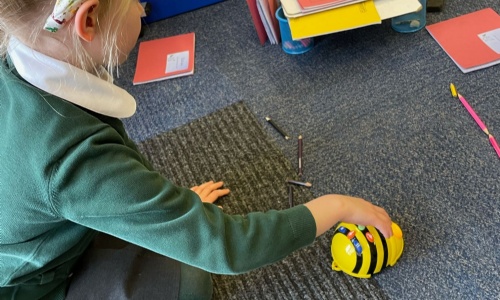 We have had a lovely two weeks in Year 2.
In maths we have continued learning about multiplication. We explored using arrays to show our working out as well as solving questions in our heads. We then solved word problems related to multiplication.
Our English has been linked to our science topic of animals! We have enjoyed researching about nocturnal animals. We then wrote a non-fiction information page about our animal using headings and interesting facts.
In geography, we have been on another bus tour! This time we travelled (virtually!) North to Edinburgh. We learnt about famous landmarks such as Arthur's seat, Edinburgh Castle and the River Tay. We compared these to the landmarks of London and discussed the differences between human and physical features.
In computing we had a lot of fun with the beebots. We worked in groups to create a route and then program the beebot to navigate the route.
This week has also been Children's Mental Health week. We have been thinking of ways to look after our brains and completing activities such as mindfulness breathing, ways to feel happy and also learning a dance!
We hope you all have a lovely half term!