Forest schools, fire and festive fun!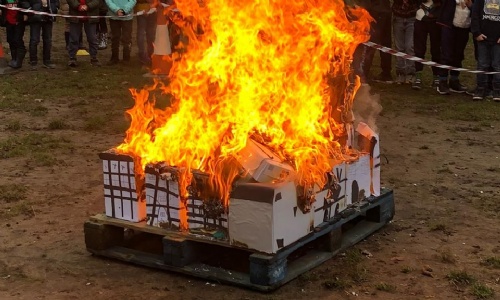 Please enter an introduction for your news story here.
Year 2 have had a fabulously festive week full of fun. We had our forest schools day on Wednesday and we did activities like a scavenger hunt, phonics hunt, leaf printing, creating mandalas, making natural Christmas wreathes and building dens for Santa and his elves! To finish our work on the Great Fire of London we also recreated a very safe fire and Mr Brooks helped us to burn our cereal box houses. It was great fun and we sang London's Burning. Throughout the week we have also learnt about how Christmas is celebrated around and world and did lots of arts and craft. Merry Christmas everyone!