It's Show Time!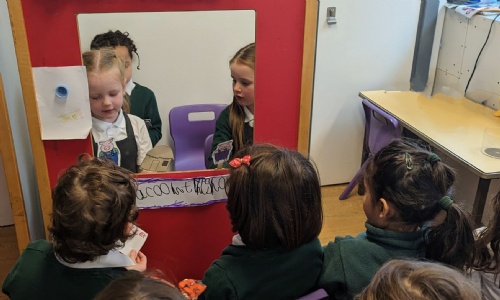 The children in Reception were very surprised to find that the start of the term began with a mini production of The Three Little Pigs, where Mr Holmes played the wolf and the three class teachers the pigs! This was an excellent way to start our new topic: Traditional Tales and Stories from Around the World.
From there, the children have been immersed in the story and each class designed a space for their own puppet show. Tickets have been sold, scripts have been adapted, props have been crafted, and the children have thoroughly enjoyed putting on their best wolf voice.
We are looking forward to the writing opportunities this topic will bring.