We are artists!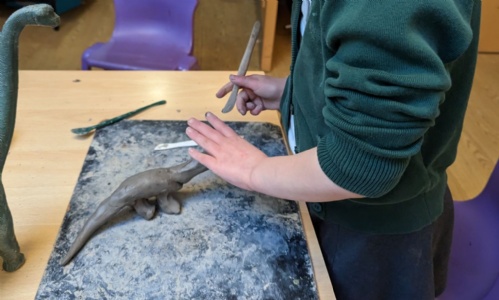 We thoroughly enjoyed Arts Week. We were inspired by Henri Rousseau's 'Surprised!' painting and even created our own. We used watercolour for the background, vibrant pastels for the tiger and used our fine motor skills to tear paper to create a 3D grass effect. We also learnt and then performed a dance, inspired by the painting and read a story where the tiger came alive.
As if that wasn't enough - the children of Reception also developed their sculpture skills as they made their own dinosaurs! They were able to roll and pull the clay to create a body and legs as well as smooth the clay where they had joined two pieces together. The teachers were also impressed with the children's use of the tools to create fine details such as scales or nostrils.
There are more photos from the day in the folders to the right.