Stick Man!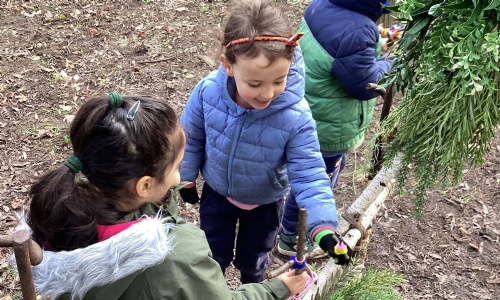 I'm Stick Man, I'm Stick Man, I'M STICK MAN, that's me, and I'm trying to get back to my family tree.
Reception thoroughly enjoyed their forest school day, where they journeyed through the story of Stick Man. They met the characters of the story, including a dog and Santa, as they moved around the field until finally they made their own Stick Man back at the family tree. The teachers were impressed with the children's resilience when it came to binding their sticks together.
The children also enjoyed orienteering, making nature crowns and a hot chocolate to warm them up at the end of the day.