Launching into Space!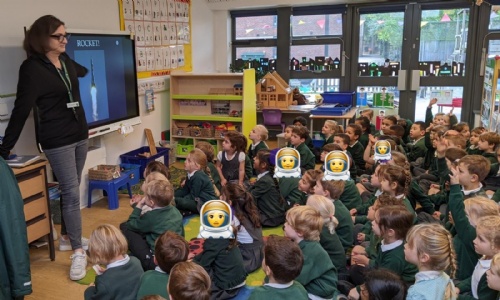 3, 2, 1 - Blast off!!
We started our new topic with a bang - a visit from a space engineer, who also happens to be a TA in Year 6! The children had lots of wonderful questions and found out lots of new information. We then gathered our ideas and talked about what else we would like to know.
So far we have focused on the Sun, at the centre of our Solar System, and in the coming weeks we will visit all the planets on our journey outwards.