Repeating patterns, repeating patterns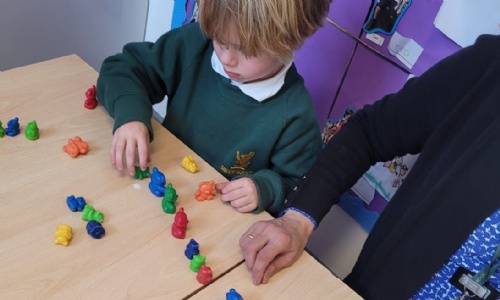 This week, the children in Reception learnt about repeating patterns. We started by looking at ABAB patterns then moved onto ABC patterns. We worked well to finish the pattern and also were able to spot the mistake. We then created patterns in our environments. See if you can collect some autumn materials on your walk home from school and make your own autumn pattern!
We also had the pleasure of hosting Year 6 this week when they came to read with us. The Year 6 children were so expressive with their reading and we look forward to sharing more stories with them across the year. Have a look at the school's Twitter account for more photos from this day.