Let the Battle begin......!!!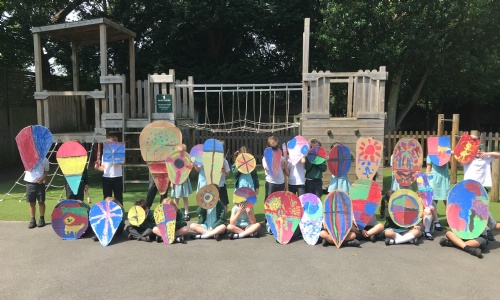 We have been exploring the year of 1066 - The Battle of Hastings! Such an important part of history, and we've loved it!
In Year 1 we have continued with our English and history topic on the Battle of Hastings. The children have thoroughly enjoyed every aspect of the topic and have engaged enthusiastically in a range of activities. They have made shields at home and painted them at school. They have written word banks of adjectives linked to the battle. They used their adjective word banks to write amazing diaries as soldiers and Kings during the battle. We finished off the week reenacting the battle with their shields on the playground. As you can imagine, this was the highlight of the week for most of the children!