Last week of term fun!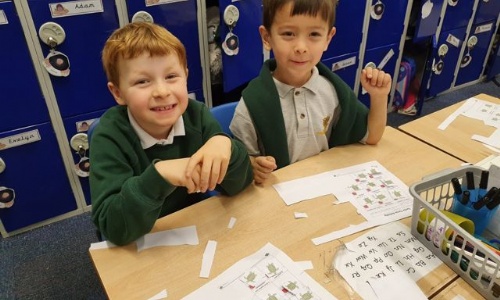 What a busy week we have had!
What a fantastic end to the half term the Year 1 children have had!
We have had lots of fun this week with a focus on animals. The children should be very proud of themselves as they have written a fact book all about Hedgehogs. They were able to find out about their diet, habitat and some fascinating facts too. They did a great job drawing and labelling diagrams, making a contents page and creating beautiful front covers for their books.
In maths, we have been looking at position and direction and learning new vocabulary like clockwise and anticlockwise, as well as a new trick to learn our left and right. The children enjoyed moving themselves, objects and pictures around and following directions.
In art, we have continued to explore print and got the children really thinking about how to print using different objects to make patterns that look like animal prints.
We finished the week completing our work on the Living Value of happiness. The children enjoyed talking about what happiness looks like, what it means to them and how they can help make others happy too.
Wishing you all a very lovely and hopefully sunny half-term break!