Christmas carols, potion spells and shape pictures.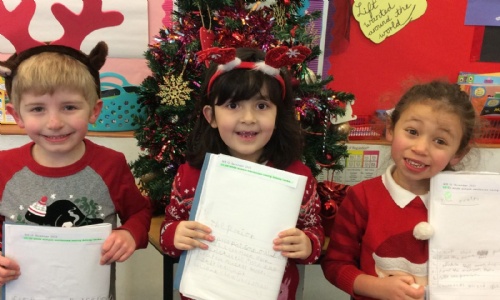 Christmas Carols, writing instructions for potions and making Christmas shape pictures
This week Year 1 had their lovely Christmas Concert, singing 8 songs but a firm favourite being "It must be Santa". They have amazed us with their writing this week, as we practised our first whole class write. The results were incredible and show how much they have learnt. We wrote some instructions on how to make a witches' potion. There were numerous ingredients, including moon rocks, moon dust, monster's blood and poisonous apples. We have also been making Christmas 2D shape pictures and the creativity shown has been wonderful. We have had pictures of snowmen, sleights, elves (of course!) and Santa.