Mondrian masterpieces!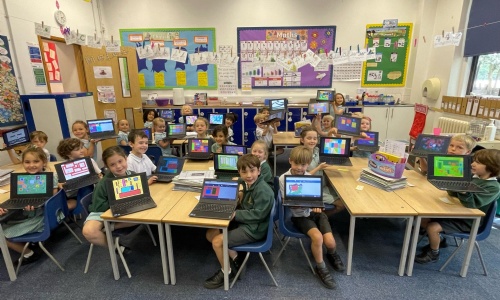 ​Year 1 have had a great week. We have thoroughly enjoyed learning all about the Battle of Hastings in history and English. The children did some drama all reenacting the battle between Harold Godwinson and William Duke of Normandy. We then wrote a descriptive diary as if we were one of the Saxon soldiers imagining what we might have seen or heard during the battle. We enjoyed painting our shields ready to act out our own battle next week!
In maths, we have continued looking at money. We made amounts in different ways. We then made different amounts using coins to buy items from our own shop in the classroom!
In computing, we did some digital painting and looked at the work of Piet Mondrian who used lots of lines, shapes and bright colours in his work. We created our own Mondrian artwork on the computers.
In PE, we have been practising relays, jumping and throwing ready for sports day next week.