Learning and Happiness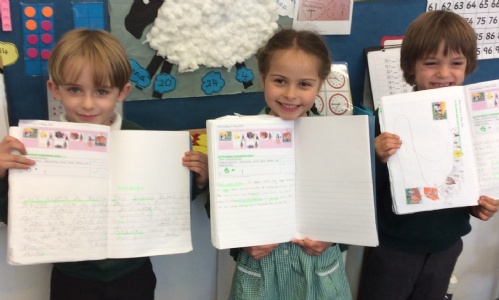 What a busy four days Year 1 have had this week!

We have continued our work on Traditional Tales, with a focus on the story of The Three Little Pigs. The children enjoyed some acting, as well as sequencing the events of the story and writing their own version too. We have been so impressed by how hard the children are working on writing sentences that use the correct punctuation and lots of adjectives to describe the wolf, pigs and houses.

In maths, we have moved on to looking at subtraction. When looking at number bonds there is often a focus on using them for adding number sentences, however we looked at how to use our number bond knowledge to also write some subtraction number sentences. The children are also now experts at using number lines and hundred squares to help them solve problems.

In science, we have looked at the classification system for animals and discussed how they can be grouped. Focusing on birds and fish, the children came up with differences and similarities between the two groups which led to great discussions in the classes.

To end the week, the children spoke about our living value of happiness and drew what makes them happy. A lovely end to the week!