Christmas potions!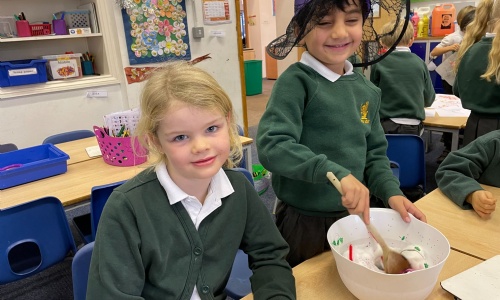 This week Year 1 have been busy having lots of fun making Christmas potions! We read Room on the Broom and then thought about what we would put into our own potions using bossy verbs ready to write instructions next week.
We have continued our learning about measures in maths, with a focus weight. We enjoyed ordering objects from heaviest to lightest and measured object in the classroom using cubes and a balancing scale.
We have also been exploring the continent of Australasia, in particular the country Australia. We learnt about some famous landmarks and then created our own aboriginal artwork. In science, we enjoyed going on a Winter walk and discussing seasonal changes. We thought about the changes we saw in winter including bare trees, frost and colder weather.
We also felt very festive making our Christmas crowns ready for our singing and were very excited to perform for you all!