Skittles rainbow science fun!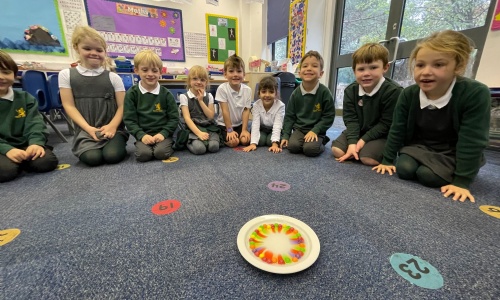 Year 1 have had a brilliant week of learning! One of our highlights was our science lesson. We investigated what would happen to skittles when water was added to them. Before doing the experiment we made a prediction about what we thought would happen, and then we observed any changes throughout. We were amazed to see the water turn into a rainbow as the colours of the skittles did not mix!
We have also enjoyed writing about more characters from the Gruffalo using adjectives. In maths, we have been using tens frames and number lines to solve subtraction number sentences. We have also been using the zones of regulation each morning to discuss how we are feeling.