The sense of touch and the living value of unity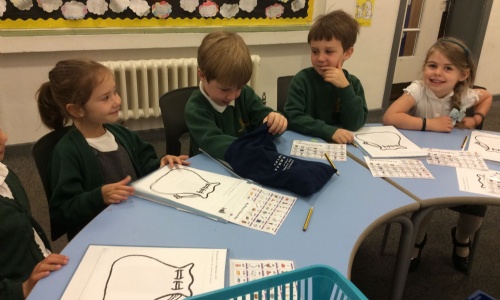 Exploring the sense of touch and learning the importance of unity.
Following on from last week, we have been looking in more detail at our sense of touch. We have been describing what we could feel in the bag and came up with lots of adjectives, including hard, fluffy, rough, smooth, bumpy to name but a few. The picture shows us hard at work and enjoying our learning. In English, we have been practising using our sounds to write sentences with finger spaces about the Julia Donaldson story of the Snail and the Whale. In maths, we have been exploring the concepts of more and less and working out numbers which are more than or less than a number. In art, we have been practising our collage skills to make a seashore rock for the Snail, and we have learnt about the Living Value of Unity - how important it is for us to work together as a class and year group.