Where in the world?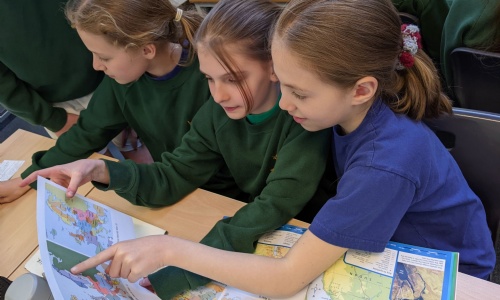 Year 6 have enjoyed the start of our new geography topic: Europe! The children started their learning by looking at a range of maps which broaden our understanding of politics, topography, population density and history. It was interesting to see the range of countries that make up the second-smallest continent (Europe) and just how much has changed over time in terms of border changes and new countries.
We also enjoyed testing our knowledge of the countries, flags and capital cities of Europe with the game linked below. Why not have a go?
Finally, we are looking forward to 'zooming in' on the Mediterranean region over the next few weeks and increasing our understanding of this area so that we can compare and contrast it to our previous topic - the UK.