Wild Things, Uncle ed, Materials and Dienes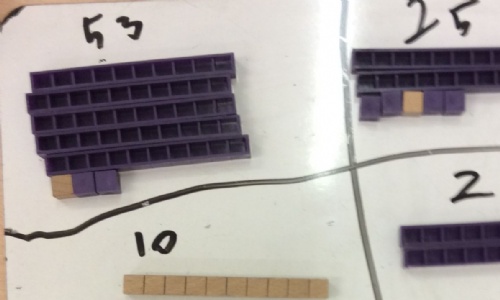 We are very pleased with the way the children have settled into their usual routines after the holidays-well done Year 1!
They are really enjoying our new class text, 'Where the Wild Things Are' and are getting used to having a daily English lesson rather than Carousel activities. This week 'Uncle ed' helped us to remember to add 'ed' to change verbs into past tense. We also included exciting sentence openers to make our writing 'sizzle!' In science, we have had fun looking at a range of materials and then choosing suitable adjectives to describe their properties. In our maths lessons, we have been using Dienes to show our understanding of tens and ones (see our fabulous learning in the picture above). Have a wonderful weekend!