Dear Parents,
I hope you had a relaxing and enjoyable half-term; we have enjoyed re-introducing a range of face to face initiatives involving the children this week. I have heard and seen year groups singing together, and we have had face to face celebration assemblies today, as well as the children having assemblies throughout the week. A reminder that in the celebration assembly one individual or group from each class share their work with the assembly and one child is nominated for the celebration book. The child's name is announced and once they come out to the front, I read some words written by the class teacher, and they receive a celebration book sticker.
We are looking to organise a whole range of activities re-engaging parents with school life-all the way through to the end of the summer term. These will involve assemblies, concerts, and parents coming into the school during the day, as we share the children's learning. We will bring you a full timetable of these events in the next few weeks with the majority taking place in the summer term.
Communication
A reminder, I am more than happy to speak to parents at drop off and pick up, or you can contact me directly at headteacher@sheenmount.richmond.sch.uk
Covid update
Hopefully parents have managed to read the letter I sent earlier this week. We have had two staff cases this week, so it is important we follow the suggested advice even though it is not a 'legal requirement', and we appreciate your support with this. It will allow us to function as normal as possible for the rest of this academic year.
Brown fence gates
You may now leave from these gates at pickup and drop off. For the moment, we will continue to keep the passageway parallel to the field (towards the pedestrian gate) as a one way system-coming from the school towards West Temple Sheen. Regardless of COVID restrictions, this is a narrow pathway and with the amount of people entering and leaving the school, it does not seem sensible to have it as a two-way passage. We will continue to review this.
Collection and return to school during the school day
A reminder please, that these are the times when children can be collected during the day. We have extended the arrangement, so you can bring your child back to school at any time if they have been at an appointment/exam or out of school for other reasons. The children can then walk from the office to their classroom. Hopefully this arrangement will work, but we may have to review it in the future.
Unfortunately, this won't be possible with reception children as we would not want them to walk over to the reception block unaccompanied. Therefore, if you are bringing your child back to school during the day in reception please keep to the below times.
Unfortunately it is not possible to have open times for collection, as the office are then constantly having to leave their desks and children are not always in their classrooms for a whole range of reasons.
If your child is not here at the beginning of their lunchtime, we would ask that you give them lunch elsewhere before bringing them back to school.
RECEPTION
Morning break: 10:10-10:30
Lunch/PM break: 11:45-12:45
Y1, Y2
Morning Break: 10:30-10:45
Lunch/PM break: 12-13:10
Afternoon playtime: 14:40-15:00
Y5:
Morning Break: 10:30-10:45
Lunch/PM break: 12:30-13:40
Y3, Y4, Y6
Morning break: 10:45-11am
Lunch/PM break: 12:30-13:40
World Book Day
A reminder of the note from the previous newsletter concerning World Book Day. We look forward to seeing your costumes/objects.
This year's World Book Day, Thursday 3rd March, is celebrating its 25th anniversary – with the message for all children 'you are a reader'!
We would like to celebrate the day in school by encouraging children to either dress up as a character from their favourite book, or to bring in an object from a book. For example, a wand like Harry Potter's. We would like children to keep the book that their chosen object is from a surprise, as we will be having some discussions throughout the day for classmates to guess which book the object is from.
PSA Corner
PSA – newsletter contribution 25 February 2022
Now that we are back from half-term, the PSA is gearing up again for a number of key events over the next month, including Quiz Night, the School Grounds Clean-up and our next PSA meeting. For the clean-up and gardening on 12 March, in particular, we need as many volunteers as possible… those who are keen… those who are experienced, in particular contractors/builders/gardeners. See below for more!
Classlist – now over 450 parents! Since half-term, we have increased adoption by 50%, going from 300 parents to now over 450! Did you know that you can create interest groups, sell unwanted (but much loved) items, and even organise your child's birthday party on there? And that's on top of us using it as a platform to keep you informed and up to date with who needs to be where, with what, by when! If you need help with it, please do get in touch with your reps who are armed with handy cheat sheets, or message Calli Louis directly on Classlist. Our aim is to make this as seamless as possible, but we appreciate that change takes a bit of time and support.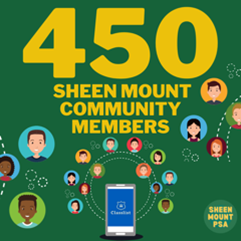 Upcoming events
The PSA calendar is looking busier for March, so please put the below events and dates into your diaries.
4 March: PSA quiz night (only 2 tables left!)
12 March: School grounds clean-up / gardening
16 March: PSA meeting (in-person)
Quiz Night 4 March: one of our favourite events returns in early March with Quiz Night. Tickets are on sale via Arbor, but we only have two tables left! 8 people per table.
School ground clean-up / gardening 12 March:
As the weather improves and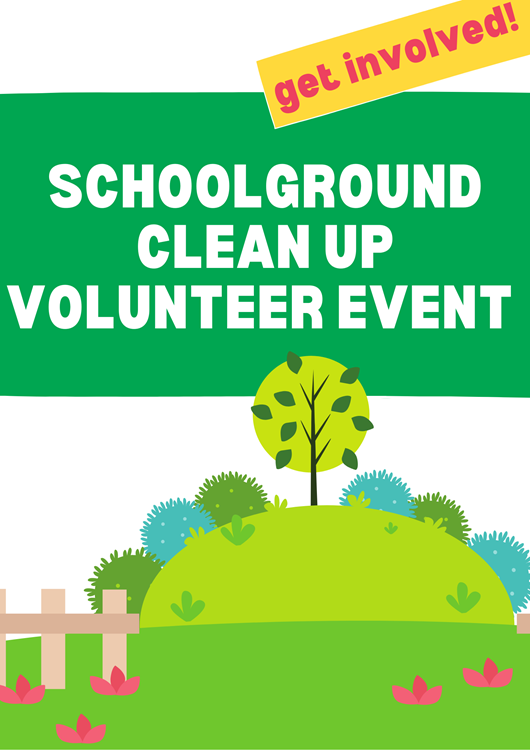 warms in early Spring, let's get Sheen Mount looking its best! Per the suggestion of a number of parents, we will spend a day cleaning up part of the school grounds and doing some gardening. Please look to the Classlist Events page for further details and to indicate tasks and times with which and when you can help. We need as many people as possible, parents and keen pupils alike, to get Sheen Mount sparkling! In particular, if you are a builder/contractor/handyperson or a keen gardener/landscape artist, we really really need your expertise!!
100 Club – March drawing in two weeks:
To be the next £100 winner, email sm100club@gmail.com to sign-up ahead of the March drawing.
As always, if you have any general PSA-related questions or want to get involved, please contact us via email (smpsachair@gmail.com) or through the class reps. Have a great weekend!
Have a good weekend

Tom Holmes - Headteacher

Maria O'Brien - Deputy Headteacher