Dear Parents,
During the past two years, you try not to start a newsletter by discussing COVID, but it has very much been in the forefront this week. Before I go into more details, I would like to thank the staff for all their flexibility. We have managed to keep the school running as normal as possible for the children and that is a great credit to the commitment of the staff.
Following the 90 cases announced on Monday, we had a gradual increase for the next two days followed by a plateau towards the end of the week. I therefore hope we have reached our peak and the spike will soon be over. Despite various government announcements this week, staff will still be wearing masks around the school and until further notice, I would ask for your support in wearing them on the school premises. It is not a requirement for staff to wear them in the classroom.
If you are not aware, many schools have gone through this rapid spike in cases at some stage and have then just as quickly returned to their normal rate. We are obviously hoping we will follow the same pattern.
Twitter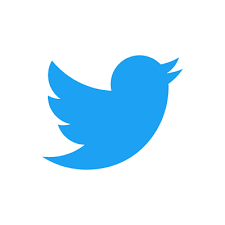 We hope you are enjoying having more of an insight into the children's learning on a day-to-day basis and it is pleasing to see the amount of followers has increased (to over 600 now). The ease of access to the tweets via the school website will shortly occur.
Parents evening
This term we will be holding our parents evenings in the w/c 28th February. Dates and timings will be confirmed before half-term, but the meetings will all be online.
Clubs

Following some questions from parents about clubs, please see some clarity on a couple of areas.
- It will be unlikely that we would start indoor clubs that mix between year groups before the summer term. Therefore, if you were waiting for these clubs to start, you may want to make alternative arrangements in the meantime
- If your child is taking part in a before school or lunchtime club and they wish to bring in a change of socks/shorts/tracksuit bottoms this is absolutely fine. You will no doubt be aware the field is very muddy at the moment, so I would recommend bringing spare clothes.
Fit for Sport
Here is FfS's Spring Term newsletter for you to look at. It has information about the holiday camps as well as before and after school care:
Fit for Sport
PSA Corner
As the PSA committee gears up for the next term, we wanted to give you a flavour of the events we are planning, how you can get involved and ways you can continue to help support our children and Sheen Mount Primary!
Teaser of upcoming events: we are reviving some of our Spring classics, such as quiz night and fun runs, while also looking to add some new activities. In particular, we are excited to move forward with the great suggestion of having a day to conduct a clean-up and refresh of the outdoor areas of the school. The PSA is also looking for parents to help with a clean-up and reorganisation of the PSA sheds (see below). More details will be forthcoming as we get firm dates in the diary, so please stay tuned over the next weeks.
PSA meeting: One date to put in your diary already is the next PSA meeting, which we have scheduled for Wednesday 16 March. By then, we hope to be able to hold the event in person at school.
We need you: WE NEED VOLUNTEERS! Thanks so much to the few of you who have stepped forward already and put your hands up to get involved. We however need A LOT MORE VOLUNTEERS if we are to continue holding events and raising funds for our school, plus it's fun and it means you get to meet other people. Click on the link below to drop us an email letting us know how you would like to get involved, particularly if any of the aforementioned events could benefit from your skills and energy!
PSA Shed equipment: WE NEED EQUIPMENT AND VOLUNTEERS
The shed needs sorting out so that people can actually see and use what's in there. We NEED:
- metal or wooden shelving
- plastic or waterproof storage containers - big and small
- hooks
- anyone who is DIY handy who could potentially make some shelves, nail stuff on walls etc
- any Marie Kondo organisational fanatics who love sorting stuff out who could volunteer their skills and join Calli to sort it out.
Please email Calli at sheenmountschoolpsa2021@gmail.com with what you have and we will sort out a drop date and location from there. Thank you.
5 ways to donate: We are keen to make donating as pain-free as possible - to the point that you can actually donate without spending your own money (thanks Amazon Smile, thanks Easy Fundraising!). Or if you do want to use your own money, it's easy to set up payments. You could also support the school while also trying your luck with the 100 Club! The attached link below clicks you through to where you need to be. For 100 Club, you can also email sm100club@gmail.com
Hope you have a great weekend and fingers crossed we look forward to seeing more children in school next week.

Tom Holmes - Headteacher

Maria O'Brien - Deputy Headteacher