Do you know all your times table facts?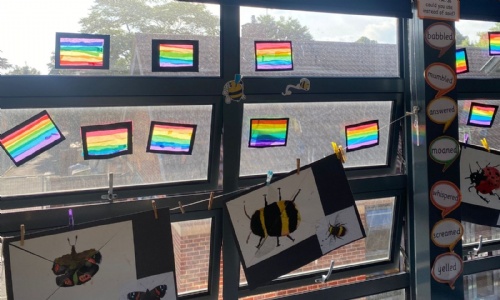 Year 4 have all completed the mandatory Multiplication Table Check (MTC) in the past 2 weeks. The children complete the test online and have to answer 25 random times table questions up to 12 x 12 with only 6 seconds to think of the answer and input it. I wonder how well parents would do on the test? The children have been practising at home and at school all year so most were well-prepared. We ensure that the children do the test in a calm environment with no distractions and we will not be publishing the results as this is only a snapshot of how the children performed on one day. We do not want them to feel any pressure about this assessment; the children use their recall of times table facts every day when solving maths problems or calculations.
In more interesting news, we have learnt more about Henry VIII this week focussing on the Reformation and the beginning of the Church of England. We are very much looking forward to seeing how Henry lived when we visit Hampton Court next week. The photo shows our beautiful pride flags as the children have been learning about pride month.