Hello everyone and what a lovely week we have had. The school has been buzzing with happy, hardworking children and I am amazed at the work already being produced. Every Friday, at 11am, I have a slot in my diary that says 'Beautiful Work' and during that hour children come to share their outstanding work with me - the best hour of my week! Today I was reading Greek myths written by Year 4 children - fabulous work.
Meet the Teacher
This week, we had our first face-to-face 'Meet the Teacher' meeting. Thank you to all the Year 6 parents who attended. It was really lovely to see you all in the flesh, so to speak! A reminder that next week the meetings (all at 8.45 in the Berners-Lee Hall) are as follows:
Monday 20th September: Year 2

Tuesday 21st September: Year 3
Wednesday 22nd September: Year 4

Thursday 23rd September: Year 1

Friday 24th September: Year 5
The Reception meeting will be later into the term.
We look forward to seeing you all there.
Library
It has been so lovely seeing the children using our library again this year. However, we have a huge backlog of library books which have been taken out and not returned. Some of them are in our class libraries and so are wending their way back as I write but could I please ask you to look at home for any books that may have ended up there in the last few months. Once we have done this, we'll be able to start re-issuing books again. Thank you.
Clubs
I am pleased to announce that we will be beginning to open our club offer from the week beginning Monday 27th September. We will send a separate email to you all on Monday with an update of how to apply for places at these clubs. We are starting with clubs that are run outside or in the Berners-Lee Hall - the larger spaces in the school. The initial offer is for the following clubs:
Y3 & 4 Boys Football (with Mr March - our new PE teacher)
Y3 & 4 Girls Football (with Mr March)
Y5 & 6 Boys Football (with Mr March)
Y5 & 6 Girls Football (with Mr March)
Y3 & 5 Basketball (Richmond Knights)
Y5 & 6 Basketball (Richmond Knights)
Richmond Dance School (2 sessions - one each for different age groups)
Little Tanks Drama (For Years 1 - 6)
Karate (2 sessions: Y1 - 3 and Y4 - 6
Please look out for the email from the School Office on Monday.
Jeans for Genes
A huge thank you for your response to the Jeans for Genes fundraiser which is currently standing at £1580. I know lots of you may not yet had a chance to donate so here is the link again:
https://www.justgiving.com/Sheen-Mount-Primary-School6
A Message from the Chair of Governors
A very warm welcome back to parents and teachers and most especially those new to the Sheen Mount community. When walking around the school on a visit this morning, the energy from the children and the staff was palpable. It was so lovely to see everyone back on the school grounds operating in ways we are more used to.
Firstly, on behalf of the whole Governing Board I want to thank Maria O'Brien, Laura Jeffery and the wider leadership team for taking on additional responsibilities during this autumn term, ahead of the arrival of our new headteacher Tom Holmes in January. As many of you know we're also in the process of recruiting a new School Business Manager too, so please do everything you can to support the school team.
We currently have a vacancy for one of the two parent governor members on the Board – these are roles elected by the parent body. The skills and experience we have identified needed in this role include: legal, HR, wellbeing, with experience of the public sector, previous governance and leadership of committees also welcome. This role would sit on the pastoral sub-committee as well as the main Board.
If you would like to discuss what being a governor at Sheen Mount entails then do please contact one of our existing governors who also have children at the school - Kathryn Higgins and Julia Sandell can be contacted via governors@sheenmount.richmond.sch.uk
If you would like to confirm your interest, then please do email me at governors@sheenmount.richmond.sch.uk by latest Friday 1st October. Our aim is to hold the election ahead of half term.
We do also have some other vacancies coming up for independent governors, so if you could spread the word to your friends and family across the community this would be very much appreciated. We would again be looking for similar skills to complement those the parent governor brings with the addition of estate management and general operational experience.
I'll share another governor update after our next Board meeting, which takes place in early October.
Have a lovely weekend.
Justine Hebert
Chair of Governors
A message from the PSA (Parent Staff Association):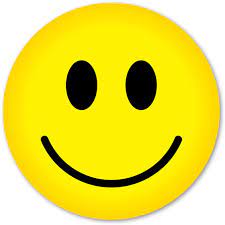 Now that everyone is settled back into the school routine, we are excited to announce a return to some of our much-loved events from prior years and so have some dates for your diaries!
28 Sep – PSA Meeting: 1st meeting of the school year, all parents/carers welcome and encouraged to attend. Come meet your new PSA Team! We will discuss the PSA's plans for the coming year, the school's needs and have updates from Mrs. O'Brien. Berners-Lee Hall (aka the school hall), 730pm.
29 Sep – Second Hand Uniform Sale: Berners-Lee Hall, following morning drop-off. Donations of clothes to be made beforehand to Maddie Marx on 23 and 24 Sep via a donation box at 143 Kingsway, SW14 7HN. Any questions to maddiemarx@googlemail.com
08 Oct – PSA Welcome Party for Reception/Year 1: There will be a party in the Berners-Lee Hall for all Reception and Year 1 parents, 7.30-10.30pm. We are so pleased to be able to hold this event for the Year 1 parents who missed out last year as well as the new Reception parents. Pop it in your diaries!
19 Nov – PSA Autumn Ball: one of our big annual fundraisers! For any new-to-school parents amongst you, or those of you who haven't been to the ball before, it's a really fun event to get more involved in the amazing community that is Sheen Mount. For those of you who have been before, we would love to see you there again – let's make it even better than the last one!
All profits from the event (ticket sales, auction prizes, raffle tickets, food and drink) go to the school and in previous years we have raised over £20k (each year) so we would hugely appreciate your continued support.
We are always on the lookout for auction & raffle prizes. What could I possibly donate you may be thinking? Well, here are some ideas:
· Maybe you run your own business and have a product or service you could donate?
· Maybe you work somewhere that has cool stuff that we could auction off?
· Maybe you're lucky enough to have a holiday home that you could offer up for a week?
· Or maybe you could be a volunteer on the night and donate your precious time to help the ball run smoothly?
Whatever it is, big or small, anything you can donate would be much appreciated. Please email the ball committee directly as they would love to hear from you: sheenmountball21@gmail.com
Tickets go on sale Monday 27th September, 8pm on Arbor and remember they sell out quickly so pop a reminder in your diary. Here's everything else you need to know:
Date of Autumn Ball: Fri 19th Nov 2021 7.30pm-1.00am

£850 per table (10 per table)

Includes sparkling reception, three course meal, half a bottle of wine, live band and a golden raffle ticket per person. Plus dancing, live and silent auctions, raffle, great time with old and new friends!
If you have any further questions please email the ball committee directly and they will get back to you ASAP: sheenmountball21@gmail.com
If you have any general PSA-related questions or want to get involved, please contact us via email (smpsachair@gmail.com) or through the class reps.
Thank you.
So have a lovely weekend everyone and I'll see you all next week.